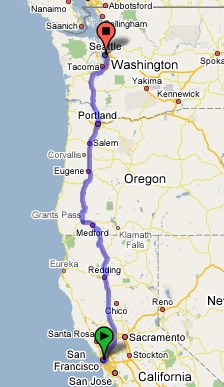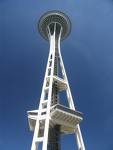 The road from San Francisco to Seattle is well traveled.  It's largely a straight shot up I5 -- the front end starts with a few minutes on 101 and little time on I80 before taking the I505 short cut to I5.   




It's about 850 miles. I've done the trip many times. I've just finished my latest journey -- I left on Tuesday afternoon, spent the night in Cottage Grove, OR and arrived for dinner at my parents house on Wednesday.  It's a comfortable 2 day (one night) drive, but I've done it all in one long day as well.
There are several immutable aspects whenever I do the drive:
I5 in California , for the most part, doesn't look too different than I5 in Oregon. For that matter it doesn't look too different in Washington either.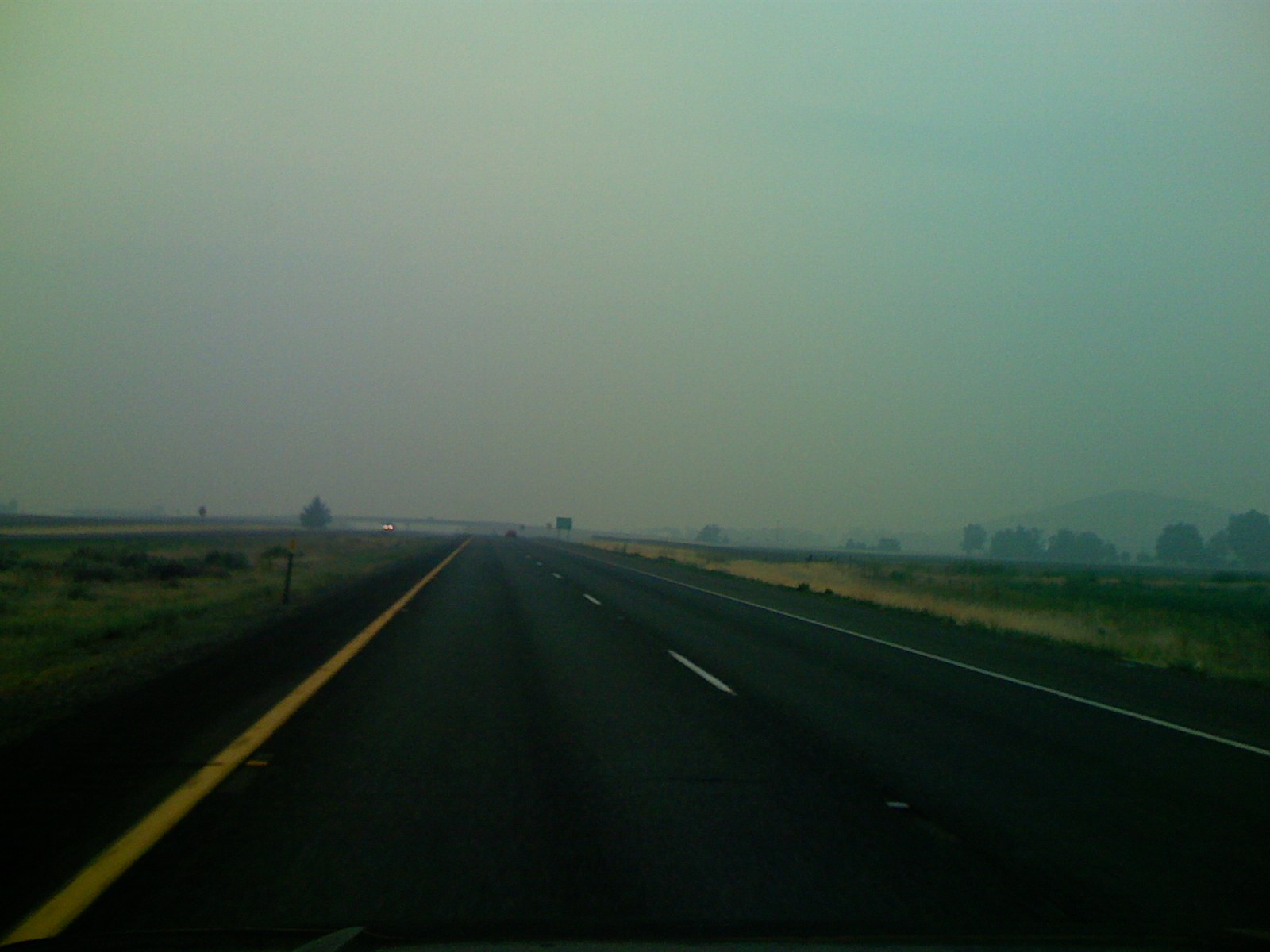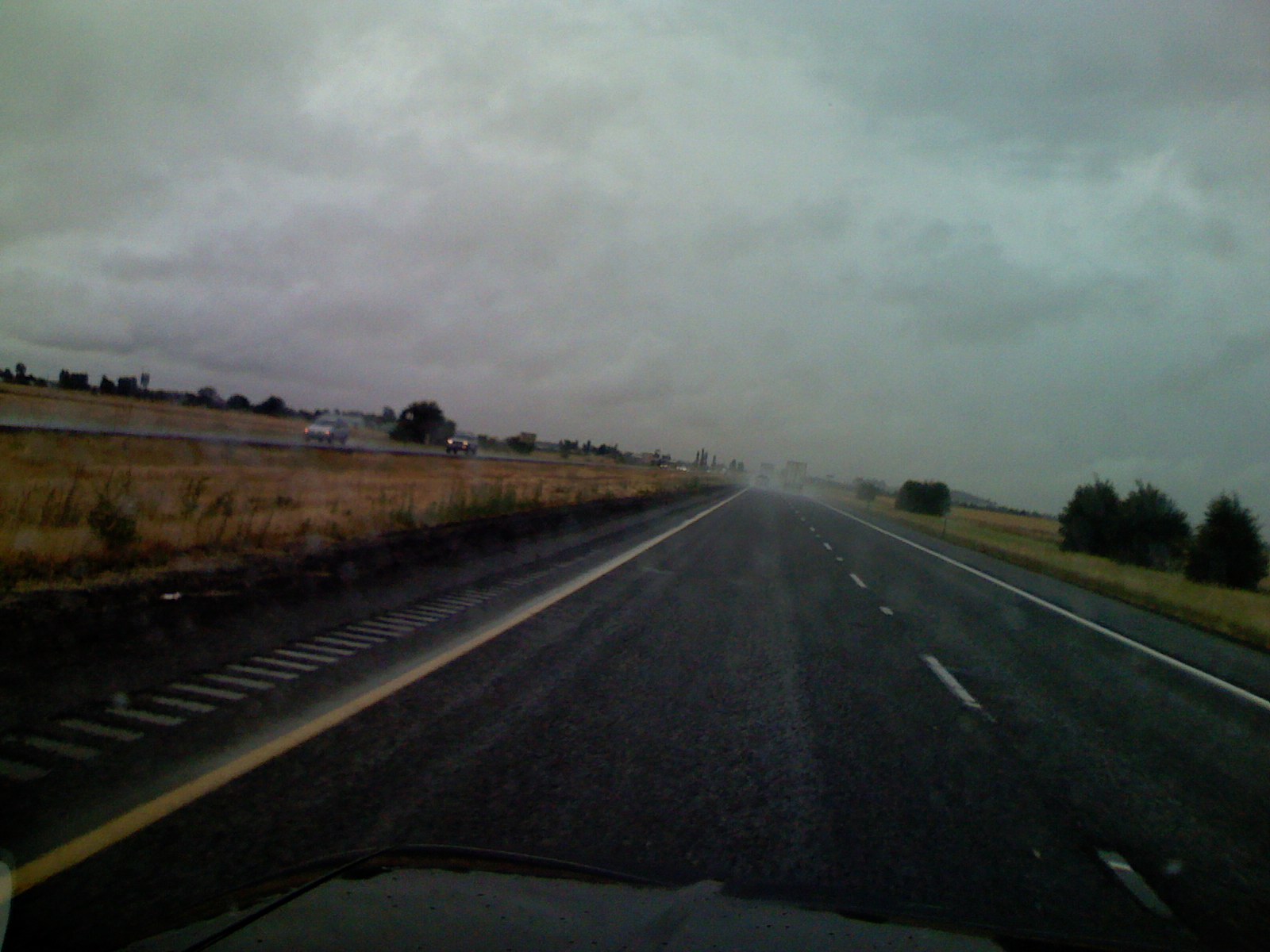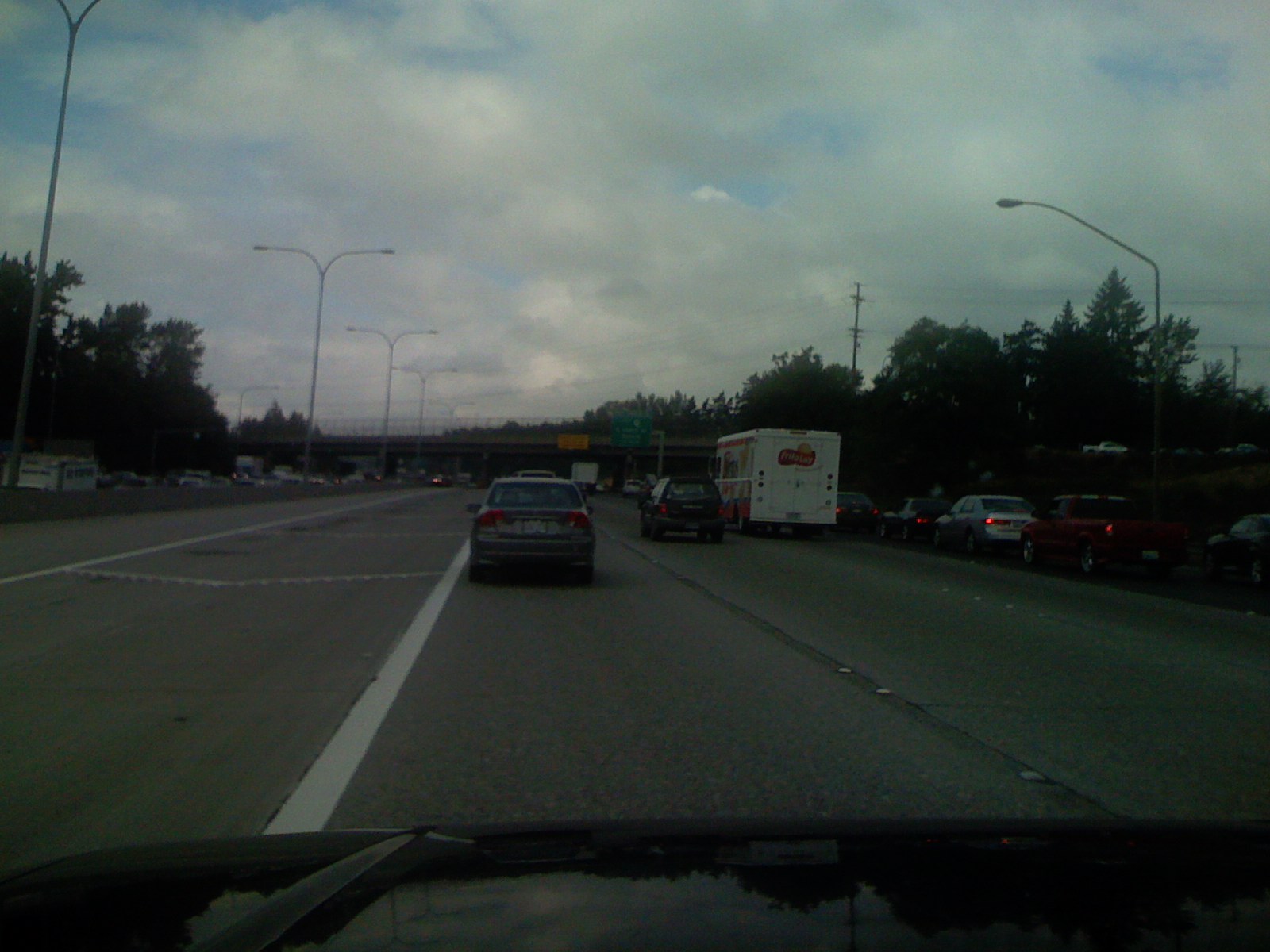 Lake Shasta and the Siskiyous are beautiful.  I always try to do this part of
the drive during the day time -- both to soak in the beauty and for safety
factors.  In the Winter there is snow and ice, so I try to avoid driving at night.


Seems like CHP is always waiting to give tickets in Siskiyou County.  It's kind of hard to fight a ticket when the court is in Yreka and you are in San Francisco or Seattle.  Radar seems to be the detection method of choice. (Thank you Larry Cable for recommending the
Valentine One
-- there is no substitute :-))

When I do a two day trip I always stay somewhere between Grants Pass and Eugene.  On the way North, I rationalize that it makes for an easy day two drive.  (When traveling from Seattle to San Francisco, I rationalize that it is better to drive the Siskiyous in the morning when I'm more alert and fresh).  Seven hours day one and 7 hours day two (with gas and food stops) make for pretty comfortble days..
For the cost conscious, it seems that Eugene is the best for inexpensive hotels --  around $50 with a coupon I pick up at Denny's. The Comfort Inn at Cottage Grove was over $80 this trip.   Maybe I can get these merchants to offer
MerchantCircle
coupons.
The small town gas stops are always entertaining.  You meet the most interesting people passing through and the "locals" always have a good story or two.
All the Washington rest stops seem to have WiFi access...