Many years ago, I graduated from Kentridge Senior High School in Kent, WA. Today, Kent seems like a place far away, in both time and place. However, tomorrow night is my high school reunion. In front of it, many are reminiscing and remembering back to yesteryear (on Facebook of course!). In particular, there seems to be at least a little of attention to those that have passed -- they all seem so young; death seems so premature, even at our age.
For me, I remember and honor Jeff Randall, one of my best friends. Here's what I said at his memorial service nearly 3 years ago. I can't believe it's been that long and yet, it only seems like yesterday.
I miss you, bud!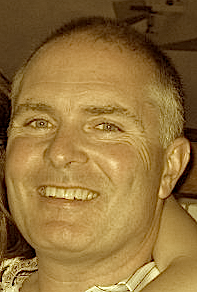 Remembering Jeff Randall (December 22, 1963 - September 7, 2008)

September 13, 2008

Tribute by Wayne K. Yamamoto

Hello.
My name is Wayne Yamamoto. I met Jeff in 1975 -- 33 years ago, in the 7th grade, at Meeker Junior High. While we were great friends during junior and senior high school, our lives continued to cross paths. Our friendship grew stronger every year. When I first lived in San Francisco in 1985, Jeff lived in San Francisco when he worked at Chevron. When Jeff moved to Chicago with Xicor, I was also in Chicago working for Bell Laboratories. After I moved to Seattle in 2001, Jeff and his family returned home shortly thereafter. And, his move back to the mid West with San Disk drew us even closer - his new job would take him to the San Francisco Bay Area frequently, where I too often visit. He was one of my best friends.
I have many stories about Jeff to share. Some of them would seem to be outrageous and out of control. However, there was an underlying theme to all of our adventures -- have fun, be crazy, but be responsible.
I won't elaborate on the specifics of any one story - to protect the innocent and the not so innocent. However, I will say this. Jeff was usually thinking ahead. One late evening after a particular rambunctious outing when we were in high school, Jeff asked me to reach into the glove box of his car. I did so, and I found 9 crisp 100 dollar bills. That was a lot of money back then. Perplexed, I asked him what this was all about. "Bail money," Jeff replied, "just in case we get in trouble. Better be safe and prepared than without a plan and sorry."
Throughout our lives, Jeff and I would have deep and meaningful conversations. I think this might come as a surprise to Lee Anne, Jody, and some of the other wives in the peanut gallery. Sure, we had our share of MAN's MAN talk - Golf, NASCAR, beer, and work. However, most of our talks were deeply personal and substantive. They usually centered around family and relationships. When Jeff last visited me a few weeks ago, Jeff shared with me in great detail what a wonderful trip to Seattle he had with just Ginny and Kate. He told me how much he missed Lee Anne on that trip and all she did, while at the same time appreciating this one time where he was able to spend by himself with his girls. He loved Lee Anne and their girls so much. It was so evident in this trip.
Last, a friend of Jeff and mine from high school shared with me this observation. Jeff was so proud of his girls. Did you know anyone who opened his wallet more often because he was so happy to pull out pictures of Ginny and Kate and show them to everyone around?
Let us remember Jeff as a great man, a great husband, a great father - and for me - a great friend. Jeff: I'll miss you and I love you.